NATION WIDE SHIPPING
Flat Rate Freight Across Australia & New Zealand
ORDER ONLINE
Browse Our Collection
QUALITY PRODUCTS
For All The Toughest Jobs
Welcome to
Lock and Key Co
A wholesale company, providing supplies to the locksmith and security trade.
Lock & Key Co is one of Australia's major locksmith supply merchants and a recognised leader and innovator to the industry. Lock & Key has evolved over the past 30 years into a dynamic enterprise with an enviable reputation for customer satisfaction predicated on providing an extensive product range with first rate delivery performance.
Carbine is a high-end brand of commercial and residential locks that push the boundaries of locking technology and solve security problems that have dogged the industry for years. All Carbine locks are developed in collaboration with some of Australia's most talented and visionary locksmiths. It's your guarantee of superior quality, versatility and ease of installation.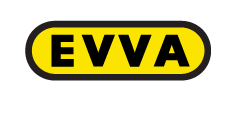 EVVA is a world leading, award winning, innovative manufacturer of mechanical and electronic access control systems. EVVA is famously known for its patented and SCEC approved (including SL3 rated products) 4KS master key security systems providing up to 133 billion possible lock combinations and patented till 2035. Most recently EVVA has released AirKey, an electronic lock system that allows your mobile phone to be your key, perfect for small offices, shared services facilities, multi-site premises and those difficult to secure areas and assets.
EKA CyberLock is the next generation in access control that secures, controls and audits all assets, from the front door to remote locations. EKA CyberLock is an electro-mechanical master key system. It is a hybrid product that has combined the attributes of conventional proximity or swipe card access control with those of a mechanical master key system. With an EKA CyberLock system, it doesn't matter where the lock is, electronic access control is possible.
SmartLock Digital is one of the world's leading digital safe vault and ATM lock solutions. Our range of locking solutions are packed with innovative features and are made to exacting standards with the highest possible certification. With a dedicated Australia and New Zealand sales, engineering, and support team you can be confident that SmartLock Digital is the right partner to maximise security in your organisation.
Keyline is an innovative company operating at a global level in a highly competitive field of the design and production of keys and mechanical and electronic key cutting machines. It is a leading player in the field of transponder car keys, focusing on new products and new service solutions for security specialists. An Italian company, Keyline is proud of its origins and values, with all key blanks made in Italy.
LOCK AND KEY CO
Product Range Includes
LOCK AND KEY
Product Range Includes
We develop and source the latest,
most innovative products to keep our
customers at the cutting edge
SYDNEY • MELBOURNE • BRISBANE • PERTH • ADELAIDE • AUCKLAND